Hi, I'm Beverley and I am an Accredited EMDR Practitoner & CBT Psychotherapist
Therapy available in Nottingham & online
I guide people who are struggling with with anxiety, worry, stress, low self-esteem and low mood feel more confident in their ability to manage the challenges that life can bring. I offer a structured, proactive, teamwork approach to therapy that can help you with the often challenging work involved in making lasting changes to your life.
Together, we'll explore how to get to a place where you have the freedom to live life without your worry, anxiety & your inner critic running the show.
Feel anxious, stressed & fed up of beating yourself up all the time?
You are not alone & things can get better
There are so many standards to judge ourselves against these days. You start each day with the best of intentions but life feels overwhelming when you try as hard as you do. You wonder why other people don't get as stressed about things and wish things were easier for you.
Perhaps you are feeling overwhelmed right now with all that's going on.
You may be feeling:
Tired of giving yourself such a hard time
Getting 'stuck' in the same patterns of behaviour that feel 'safe' but are not helping you
So stressed that you end up cancelling arrangements
Exhausted from constant anxiety & trying so hard
Trapped in a constant spiral of worrying
Alarming yourself with the worst case scenario
If these difficulties are affecting your ability to live your life, and you are committed to change, get in contact.
It's possible to start feeling more capable and compassionate with yourself
As your therapist, I will take a non-judgmental, compassionate approach to working with your difficulties. Together we can break down problems into manageable chunks and help you feel better. Therapy will focus on practical, doable things that won't expect you to go way beyond your comfort zone.
Like lots of people, I've had challenges in my life. Early in my working life, I found myself stuck in a career that made me very unhappy. I became anxious, stressed out and lost confidence in my ability to cope. Committing to therapy changed that. I was so inspired by the results that I decided to change career direction entirely & trained as a Mental Health Nurse. I especially enjoyed helping people overcome anxiety and depression, so completed further training in Cognitive Behavioural Therapy, EMDR & Mindfulness.
I strongly believe that therapy is helpful for many people & greatly benefit from using the strategies & tools I've learnt in my own life. I firmly believe in the concept of using these approaches 'from the inside out' so that I am the best therapist I can be & understand better what it's like to be in a client's shoes. I will therefore never ask you to work on tasks I would not be prepared to do myself.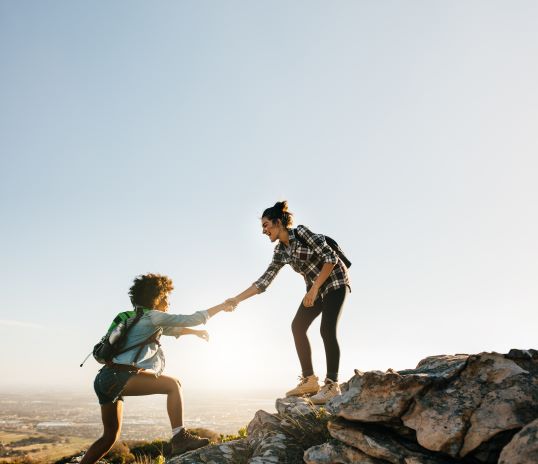 Therapy can help you look after your mental health & well being by:
Gaining confidence you can manage what life throws your way & trust yourself
Notice when you are getting caught in old habits that re-activate downward spirals
Improve the relationship you have with yourself & take care of your own well being
Feel interested in social situations instead of avoiding them
Improve relationships with those around you
Feel an enormous sense of achievement in how far you have come
These are just a few of the ways therapy can help
But don't just take my word for it, come over to the Testimonals Page to see what other people I have worked with have gained from working with me
Take the next step and book a free consultation call
Contact me to arrange a free 15 minute consultation call (tel. or video) to discuss what you would like to get from therapy. Or drop me an email.
Get in Touch
Tel: 07834563830
Address: Hamilton House, 9 Hucknall Road, Nottingham, NG5 1AE.
Stay in Touch
Sign up below for free monthly well being guides, blog posts & offers: