EMDR: Eye Movement Desensitization Reprocessing Psychotherapy
"I am not what happened to me. I am what I choose to become" (Carl Jung)
"Nothing ever goes away until it has taught us what we need to know" (Pema Chodron)
Everyone experiences emotional pain in their life in one form or another. Sometimes the memories or felt sense associated with this pain is not fully processed by the brain & held in your nervous system. Your ability to live in the present can then be inhibited.
These experiences can strongly influence the way we think about ourselves, others & the world around us.
EMDR is an integrative psychotherapy for healing painful or unprocessed experiences from the past, as well as recent 'shock' traumas. It can accelerate therapy by resolving the impact of past unresolved experiences & trauma allowing you to live more fully in the present.
EMDR therapy shows that the mind can heal from psychological trauma & distress, much as the body recovers from physical trauma.
It can effectively treat the effects of upsetting memories that manifest as symptoms of phobias, low self-worth, depression, anxiety, and panic attacks.
'Given the worldwide recognition as an effective treatment of trauma, EMDR therapy is effective in treating the "everyday" memories that are the reason people have low self-esteem, feelings of powerlessness, and all the myriad problems that bring them in for therapy'
(EMDR Europe Association).
EMDR therapy can help with:
Post Traumatic Stress, other trauma and stress-related issues including medical traumas, accidents, disasters & assaults (EMDR is recommended by The World Health Organisation, NICE & ISTSS for the treatment of PTSD)
Anxiety, panic attacks, and phobias
Depression and persistent low mood
'Stuck' grief and loss
Performance anxiety
Procrastination and perfectionism
Insomnia and sleep disturbance
Underlying low self-worth
Childhood abuse and/ or emotional neglect; attachment wounding
Benefits to EMDR Therapy:
Feel more peaceful & resilient where once there was pain and 'stuckness'
Leave behind toxic self-criticism, perfectionism, shame, guilt & blame
Unlock unhealthy patterns & move forward with clarity and purpose
Learn how to 'ride out' strong emotions without feeling overwhelmed. Find 'grounding' strategies that work best for you
Make sense of what has happened to you in a more coherent way. Gain a wider perspective
Deal with feeling numb, nightmares & flashbacks (for some, flashbacks can be 'emotional' rather than visual)
Please Note: EMDR is not suitable for everyone (please see FAQs).
9 minute video explaining how EMDR works & how it can help:
Further information and FAQs
 ""EMDR was really beneficial. I genuinely feel this has been a life-changing experience & helped me overcome several stuck points I have been challenged with for many years. I have really enjoyed working with you" 
"A vast difference to my anxiety levels"
"I would highly recommend Beverley after having 12 sessions with her, she has made a vast difference to my anxiety levels. She is incredibly personable, and it was really key that I felt safe and secure and felt I was in a trusted space. She did everything possible to make me feel comfortable and unjudged and gave me effective tools to manage my anxiety and get to know myself better. We used a combination of talking therapy and EMDR, with EMDR turning out to be the most impactful work I did with Beverley. I've really enjoyed my sessions and would highly recommend her"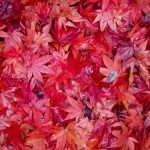 "Improved my confidence & well being tenfold"
"Beverley has helped me get through a really tough and confusing part of my life. EMDR was really beneficial and talking through issues with somebody I felt safe and secure with. I had an excellent relationship with Beverley, something which I've struggled with in the past, and she helped me feel comfortable and not judged. I'm very thankful for the time, patience and care that Beverley showed. I trusted Beverley and my confidence and well being improved tenfold.".
Click here to read more client testimonals
Reach Out for Your Free Consultation
Book your free no-obligation 15-minute consultation call (video or telephone). We can discuss if EMDR might be a suitable option for you & answer any questions you have.
Get in Touch
Tel: 07834563830
Address: Hamilton House, 9 Hucknall Road, Nottingham, NG5 1AE.