Managing Anxiety, Worry & Stress
Helping you get your worries under control
If you are struggling with feeling worried all the time, I understand how difficult that can be.
You find yourself not knowing where to start and procrastinating over things you have to do. You feel like you can't cope with the simplest thing and there don't seem to be enough hours in the day.
Life is overwhelming right now and everyone wants a piece of you. You feel out of control. You might feel embarrassed and guilty to open up about what you're really going through, even to family and friends.
Everyone else seems to manage this stuff okay so you feel weak and like you can't cope. The truth is, many people feel like you do and committing to psychotherapy can help you talk freely about what's bothering you & find strategies that work.
Here are some specific challenges I can help you with:
As someone struggling with feeling worried & anxious all the time you may be feeling:
Worried, constantly and uncontrollably
Like everything is crowding in on you
Your mind never stops whirring & won't let you sleep
Like you have to run things past someone else, even though you know the answer
Like you have to keep busy because when you stop, your feelings overwhelm you
Constant tiredness, and muscular aches and pains
Even if you are feeling overwhelmed with feelings like these, therapy for anxiety and stress can help.
As a compassionate therapist, I can help you get your worries under control
I'm Beverley & I am a CBT & EMDR Psychotherapist who specializes in helping people get their worries under control. I provide a safe, nonjudgmental space for you to open up and really let me know how you feel.
My approach is positive and structured to give you the guidance you need to manage your worries and learn long-term strategies to free yourself from unnecessary stress.
I specialise in working with anxiety. I have an affinity with people who are anxious and stressed and feel like I know where you're coming from.
Therapy for anxiety and stress can improve your life
Therapy for anxiety and stress can provide the support you need to help you find your way towards a better life. Even if you're feeling lost now, I can help guide you in making lasting, positive changes in your life.
Psychotherapy can help you:
Stop feeling worried all the time

Have time for yourself to recharge your batteries without feeling guilty

Feel more able to cope

Able to make decisions you're happy with

Get things done without second guessing yourself

Enjoy a good quality of sleep
It's not easy managing your tough situation but the good news is that it's possible to feel better. 
Feedback from previous clients who were experiencing anxiety and stress:
"Much more able to cope"...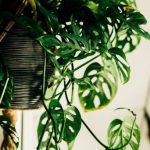 "I was very impressed how quickly [you] picked up on my condition/ difficulties where others I had seen over the years had missed it. Each week we looked at lots of different ways to problem solve, look at the bigger picture and find ways to manage, that will continue to be useful to me from now on. I have moved from feeling overwhelmed with stress and anxiety to feeling much more able to cope, reduce and be mindful of what is happening. I am extremely grateful".
"Far less stress & anxiety"
"I am more in control of my emotions & feel more content with life. I am less anxious & enjoy life a lot more. I feel stronger as a person"
"I now have a practical toolkit to be able to manage my stress & anxiety. I have a greater understanding of how my perfectionism and procrastination add unnecessarily to my stress levels & can now recognise when this is happening. I am able to manage the physical feelings of anxiety through breathing techniques & physically feel much better. After 12 sessions I feel much more like my old self & with the insight & tools I now have I'd like to think I can become a better version of my old self living with far less stress and anxiety & focusing more on the here & now. Beverley has been great, & I am really pleased with how many of my 'issues' we have tackled in the last 12 weeks".
Click here to read more client testimonals
Take The Next Step, Reach Out For Your Free Consultation
Want to Get your worries under control?
Reach out to me for your free no obligation 15 minute consultation (tel. or video) or drop me an email
Get in Touch
Tel: 07834563830
Address: Hamilton House, 9 Hucknall Road, Nottingham, NG5 1AE.
Stay in Touch
Sign up below for free monthly well being guides, blog posts & offers: