Clinical Supervision for CBT Therapists:
I enjoy supervising and offer 1:1 & small group clinical supervision to CBT Therapists.
I aim to manage supervision sessions in an efficient, helpful and well-focused style that models the collaborative nature of CBT & adheres to best practice.
To be an effective therapist, it's essential to practice CBT "from the inside out" & reflectively use some of the interventions on ourselves. I provide a supportive supervision environment where you can work with your own thoughts, feelings & beliefs without fear of judgement.
I have a burgeoning interest in 'transformational chairwork' (ref Scott Kellogg) and how this can be used in supervision to allow therapists to speak freely, while also allowing them to put down the role of being a "therapist" for a few moments.
My experience includes using 'third wave' psychological therapies such as mindfulness, ACT & CFT to enhance traditional CBT where deemed appropriate. I am finding 'chairwork' to be especially powerful with clients for helping facilitate not just a cognitive, but emotional shift.
I am trained in Eye Movement Desensitization and Reprocessing (EMDR), the Flash Technique and Attachment-Informed EMDR, and have monthly supervision with an EMDR Europe Approved Consultant.
As an active member of the BABCP East Midlands Branch Committee & Secretary of the Women and Gender Minorities Equality SIG, I am fully conversant with BABCP supervision & accreditation requirements.
My role on these Committees also means that I remain at the cutting edge of new CBT theory & skills development by regularly attending CPD events & you will benefit from this knowledge.
I offer small group supervision on a private basis charged at £150 per hour (in total rather than per person) for groups of up to 3 supervisees. I have experience in providing small group supervision to students on the CBT PG Dip course at the University of Nottingham.
I am very passionate about CBT and frequently receive feedback this comes across in my supervision sessions! My group sessions have also been described as 'very visual' as I like to make use of the whiteboard to help us work through what you bring to supervision together. I consistently follow up sessions with helpful resources and reading material.
Feedback received from practitioners I have supervised:
"Modelled good CBT practice"
"Beverley has been an excellent supervisor. She always modelled good CBT practice within her supervision sessions by ensuring an agreed agenda, taking a colloborative approach with us as supervisees. Created a very safe & stimulating group supervision environment where all supervisees felt comfortable to share without fear of judgement"
"Knowledgeable and empathetic, helpful, compassionate and realistic".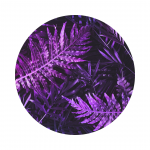 "The supervision was set up in a very collaborative way. Everyone felt able and encouraged to contribute. Beverley is very supportive & encouraging but also constructively critical. [She] is very well read in CBT & always has a strong rationale for any clinical suggestions that she makes. She creates a very warm and open environment".
Interested in finding out more?
Contact me without obligation to discuss your requirements and see if we will be a good fit.