Clinical Supervision for CBT Therapists:
I enjoy supervising and offer 1:1 to CBT Therapists.
I aim to manage supervision sessions in an efficient, helpful and well-focused style that models the collaborative nature of CBT & adheres to best practice.
To be an effective therapist, it's essential to practice CBT "from the inside out" & reflectively use some of the interventions on ourselves. I provide a supportive supervision environment where you can work with your own thoughts, feelings & beliefs without fear of judgement.
I have a burgeoning interest in 'transformational chairwork' and how this can be used in supervision to allow therapists to speak freely, while also allowing them to put down the role of being a "therapist" for a few moments.
My experience includes using 'third wave' psychological therapies such as mindfulness, ACT & CFT to enhance traditional CBT where deemed appropriate. I am finding 'chairwork' to be especially powerful with clients for helping facilitate not just a cognitive, but emotional shift.
EMDR Approach & training:
I am trained in Attachment-Informed Transpersonal EMDR which is beneficial for healing relational trauma.
I have also undertaken related training in managing dissociation; complex trauma (C-PTSD); 'parts' work such as the Internal Family Systems model, the 'Flash' technique and treating nightmares.
I am a member of the EMDR Association UK and Ireland and currently working towards accreditation. I receive monthly individual and group clinical supervision of my work from two EMDR Europe Approved Consultants.
As an active member of the BABCP East Midlands Branch Committee & Secretary of the Women and Gender Minorities Equality SIG, I am fully conversant with BABCP supervision & accreditation requirements.
My role on these Committees also means that I remain at the cutting edge of new CBT theory & skills development by regularly attending CPD events & you will benefit from this knowledge.
Feedback received from practitioners I have supervised:
"Beverley has been an excellent supervisor. She always modelled good CBT practice within her supervision sessions by ensuring an agreed agenda, taking a colloborative approach with us as supervisees. Created a very safe & stimulating group supervision environment where all supervisees felt comfortable to share without fear of judgement"
"Knowledgeable and empathetic, helpful, compassionate and realistic".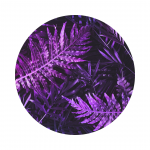 "The supervision was set up in a very collaborative way. Everyone felt able and encouraged to contribute. Beverley is very supportive & encouraging but also constructively critical. [She] is very well read in CBT & always has a strong rationale for any clinical suggestions that she makes. She creates a very warm and open environment".
Interested in finding out more?
Contact me without obligation to discuss your requirements and see if we will be a good fit.