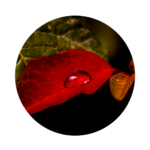 "Gained acceptance and closure"
I was struggling with anxiety, excessive worrying and overthinking. It felt like my brain had too many tabs open and I couldn't concentrate on what I was doing. In therapy I learnt what the root causes of my anxiety was, & this in itself was incredibly helpful as I gained acceptance and closure through EMDR. I feel more confident in myself, and prioritize myself and my own needs. Before, I was worrying about other people to the detriment of myself. I don't do this anymore. I feel calmer, am able to rationalize my worries into real/hypothetical thoughts, and have a bank of techniques I can use on any bad days or during moments of anxiety.
"New sense of confidence, understanding and empathy"
I have worked with Bea twice now and after every session come away with a new sense of confidence, understanding and empathy for my own situations. Bea does an amazing job at letting you figure everything out yourself with the right amount of support and assistance. I have never felt judged in any of the sessions and was truly comfortable and trusting of Bea.
"True self again"
"I was apprehensive at first but cannot believe how it has made me feel. I was worried that I had lost what made me 'me', but after 8 weeks I feel I have found my true self again. Beverley has been brilliant and really tailored things depending on how things were going".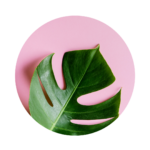 "Friendly, warm environment"
"The therapy has helped me hugely. Its helped me deal with my thoughts, behaviours, mood and confidence by introducing various techniques to help them become more positive. I have recommended this service to others because a very professional, yet friendly/ warm environment has helped me deal with why I came 100%".
"learning to share more of myself with the world..."
"I feel better equipped to deal with life than I did before. I have better boundaries & can tell when a part of me is pushing me to do or avoid something out of fear or shame or imagined consequences. I can tell better when someone is being unfair to me and when I'm imagining they might be. I'm learning to share more of myself with the world in the knowledge that I can safely judge the risks of that sharing and my adult self can deal with any bad things that might happen".
"Six years down the line....helped me turn my life around"
"I went to Beverley having been diagnosed with OCD and was in a very low and desperate place. I was plagued by intrusive thoughts and unable to break the obsessive compulsive cycle. To say that Beverley helped me turn my life around is no exaggeration. From day one she was extremely open, kind and supportive, with absolutely no judgement. Something I also really valued, is that she always treated me like a normal, intelligent person. She always listened and took the time to understand my unique experience. Beverley took me through a course of CBT, using ERP techniques. This was a very collaborative effort and it felt like we were taking on the beast together. 6 years down the line I'm pleased to say that I am still able to manage my OCD well and live a relatively OCD-free life. I still use the techniques I learnt with Beverley on a regular basis. I can't recommend her enough."
"A new lease of life"
"My struggles with social anxiety have hampered many aspects of my life including my work life, relationships and friendships and it all came to ahead earlier this year. Beverley takes you on a journey of reflection and contemplation, identifying root causes and triggers as well as providing you with tools for future situations. She is non-judgmental, approachable and her experience in dealing with issues around anxiety are vast. The EMDR sessions were extremely powerful and have given me a new lease of life..."
"taught me how much I matter"
"I have been able to explore memories that felt "stuck" in a safe space; explore emotions & experiences in a way that has felt nourishing. I have so many new tools in my tool box to use when things are tough. [My life is] more vibrant, I can see that things aren't always positive or negative, they just are. It allows me to experience more variety of emotion & experiences without trying to push back. I feel able to set boundaries & care for myself with more confidence because this therapy has taught me how much I matter'"
"Much more able to cope"...
"I was very impressed how quickly [you] picked up on my condition/ difficulties where others I had seen over the years had missed it. Each week we looked at lots of different ways to problem solve, look at the bigger picture and find ways to manage, that will continue to be useful to me from now on. I have moved from feeling overwhelmed with stress and anxiety to feeling much more able to cope, reduce and be mindful of what is happening".
"Caring & considerate"
"Beverley was caring & considerate, as well as having the experience & skills to get me from a very dark place back into a good one. I had an extremely good experience & feel like I have a 'survival toolkit' to fall back on & utilize to continue to move forward".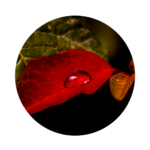 "Far less stress & anxiety"
"I now have a practical toolkit to be able to manage my stress & anxiety. I have a greater understanding of how my perfectionism and procrastination add unnecessarily to my stress levels & can now recognise when this is happening. After 12 sessions I feel much more like my old self & with the insight and tools I now have I'd like to think I can become a better version of my old self living with far less stress & anxiety & focusing more on the here and now. I am really pleased with how many of my 'issues' we have tackled in the last 12 weeks".
"Very welcoming"
"Helped me deal with what happened, reducing flashbacks & nightmares. Helped me drive again & start to do things I'd been avoiding. Very welcoming & helped me get back to my previous self".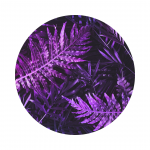 "Safe environment, no judgements"
 "I have learnt a lot of techniques to deal with negative feelings & understand better why I feel the way I do. Safe environment where no judgments are made about the things that bother you most".
"Practical ways of dealing with problems"
 "Tools, frameworks, an ability to now identify my rules/how I think & how I can make them more flexible. This has given me practical ways of dealing with problems".
"Good quality therapy"
 "Provided me with tools to continually combat anxiety & it's symptoms and manage my safety behaviours on my own. Professional & trustworthy. Good quality therapy".
"A therapist who listened"
 "A safe & caring environment; a therapist who listened well & suggested appropriate & effective techniques to help me manage my worries now & in the future".
"Helped me move forwards"
 "I can't even describe the massive difference you've made to me as a person and I can't thank you enough. It has been life-changing.
Helped me move forwards & cope with life when I wasn't managing whilst being pragmatic & realistic, providing tools I can now use. Perfect balance between understanding & empathy whilst focusing on the future & how to move forwards".
"Understand myself more"
 "Very welcoming and tailored to the person. Helped me identify anxiety triggers. I feel overall like I understand myself more".
"More content with life"
 "I am more in control of my emotions & feel more content with life. I am less anxious & enjoy life a lot more. I feel stronger as a person".
"A way out of imprisoning thoughts"
Therapy made me feel that my thought processes weren't abnormal & it made me feel there was a way out of these continuous imprisoning thoughts - thank you!".
"Professional and friendly approach"
 "I received a professional & friendly approach. My issues were dealt with in a structured & clear way & I felt comfortable through the process. My anxiety levels are manageable and I feel I can cope better if they re-emerge".
"I know I can handle it"
 "Now able to recognise and feel my feelings and handle anxiety as it comes...I know I can handle it. Recognise what happened in the past to make me feel this way & process it. Also learnt about myself, e.g. how important it is to set boundaries".
"...really learnt a lot"
"I have really learnt a lot; the sessions have covered so much & the direction has been in a sense organic because of how engaged you have been [as a therapist]. This has been much appreciated, thank you".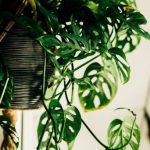 "A better sense of self"
 "More able to deal with life, a better sense of self. I now have a better routine & a 'toolbox' of strategies to cope. I feel like I am good enough. A safe & welcoming environment".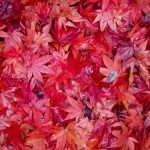 "Now I know I can cope"
 "I have the tools to help myself in the future. I understand how my mind works & signs if I feel myself falling into a certain mindset. In the past I would panic, but now I know I can cope". 
"Very welcoming, calm & supportive space"
 "[I have learnt] not to judge myself or others too harshly or listen to the narrative I create for myself too closely. A very welcoming, calm & supportive space".
"Very warm, approachable and down to earth."
 " I went to see Beverley with issues relating to a lack of confidence/self esteem, over worrying & expecting a lot of myself in all areas of my life leading to anxiety & feelings of inadequacy & guilt. I have learnt to challenge previously held beliefs, accept things more & develop more positive beliefs about myself with her help & the use of a variety of techniques/approaches which all seemed to consolidate each other. Beverley is a professional with knowledge and experience in different techniques to help individuals. She is very warm, approachable & down to earth. I am really glad I chose Beverley to help me work through my difficulties. I have learnt a lot about myself and techniques to help me in the future. I felt supported throughout my therapy. It was helpful to receive follow up emails with links to resources & I would not hesitate to return if I needed help in the future". 
"I felt safe and secure"
 "Beverley has helped me get through a really tough and confusing part of my life. EMDR was really beneficial and talking through issues with somebody I felt safe and secure with. I had an excellent relationship with Beverley, something which I've struggled with in the past, and she made me feel comfortable and not judged. I'm very thankful for the time, patience and care that Beverley showed. I trusted Beverley and she had improved my confidence and well being tenfold. I'd definitely see her again in the future if I had any issues, I needed help with".
"Put me at ease straight away"
 "Bea was able to put me at ease straight away. There was never any pressure to be better, be fixed and therapy always went at my pace. There was a really good blend of theory and practical, the use of visuals made it easier to remember the skills and tools to use when outside of therapy".
Take the next step and book a free consultation call
Contact me to arrange a free 15 minute consultation (tel. or video) to discuss what you would like to get from therapy. Or drop me an email.
Get in Touch
Tel: 07834563830
Address: Hamilton House, 9 Hucknall Road, Nottingham, NG5 1AE.