Cognitive Behavioural Therapy in Nottingham & Online
Helping you look after your mental health and wellbeing
I am a BABCP* fully accredited Cognitive Behavioural Therapist and help people experiencing difficulties with anxiety, depression, phobias, stress and trauma.
CBT has a robust evidence base for effectively treating a range of mental health problems and the National Institute for Health and Care Excellence (NICE) particularly recommends CBT for depression and anxiety.
*BABCP stands for the British Association for Behavioural and Cognitive Psychotherapies. My details can be found on the CBT Register UK here http://www.cbtregisteruk.com/.
Specialist Areas of Expertise:
I work with the full range of anxiety disorders and depression but have specialist expertise & experience working with the following difficulties. Please click the links below for more information.
Cognitive behavioural therapy (CBT) can help you make sense of overwhelming problems by breaking them down into smaller parts.
In CBT, problems are broken down into five main areas:
The situation/s you find distressing
Thoughts - what goes through your mind
Emotions - how you feel
Physical feelings - what you feel in your body
Behaviours, urges & things you avoid doing
CBT is based on the concept of these five areas being interconnected and affecting each other. For example, your thoughts about a certain situation can often affect how you feel both physically and emotionally, as well as how you act in response.
Once we have a shared understanding of what's going on and maintaining the problem, we can work on interrupting these vicious cycles that play out in your life. This process can be likened to mixing paints: if you want a different colour (eg. to make a change in your life/ feel differently), you need to mix different colour paints together (eg. thoughts & behaviours).
How is CBT different from other Psychotherapies?
CBT differs from other psychotherapies because it is:
Structured – within treatment sessions, we will discuss specific problems and set achievable goals
Collaborative – CBT is a collaborative venture rather than something that is 'done to you'. You are the 'expert in your own life' & together with my specialist skills & expertise, we can work together to help you make positive changes. To make meaningful progress it will be important to practice between the sessions and incorporate the strategies learnt into your daily life.
Focused on current problems – CBT is mainly centered on how you think and act now. That said, we have the scope to develop a shared understanding of the influences & experiences that have shaped the person you are today, with a view to helping us understand your current situation.
Pragmatic– helps identify specific problems and tries to help you solve them in a realistic way.
Hear what clients I have worked with have to say about their experience:
"Friendly, warm environment"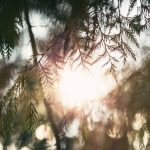 "The therapy has helped me hugely. Its helped me deal with my thoughts, behaviours, mood and confidence by introducing various techniques to help them become more positive. I have recommended this service to others because a very professional, yet friendly/ warm environment has helped me deal with why I came 100%".
"Professional and friendly approach"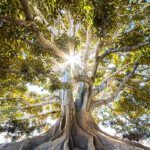 "I received a professional and friendly approach. My issues were dealt with in a structured and clear way and I was made to feel comfortable through the process. My anxiety levels are manageable and I feel I can cope better if they re-emerge".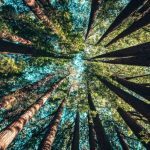 "Very welcoming and tailored to the person. Helped me identify anxiety triggers. I feel overall like I understand myself more"
Click here to read more client testimonals
Reach Out for Your Free Consultation
Call me to book your free no-obligation 15-minute consultation (tel or video). Alternatively, drop me an email
Get in Touch
Tel: 07834563830
Address: Hamilton House, 9 Hucknall Road, Nottingham, NG5 1AE.
Stay in Touch
Sign up below for free monthly well being guides, blog posts & offers: